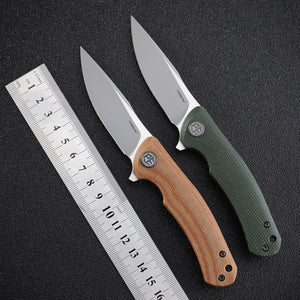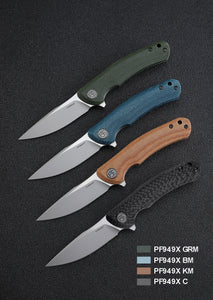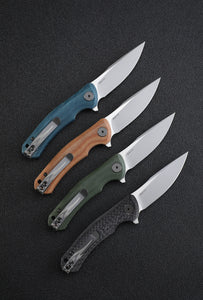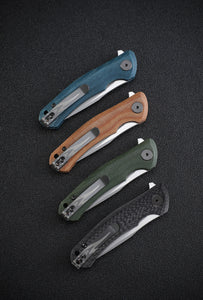 Extremely Satisfied.
This knife is a work of art. Excellent construction and material used. Great value for money. Extremely sharp and light, you don't even notice you have it in your pocket. Extremely satisfied and recommend. I can't wait to buy another one from this brand.
PF949X, what a wonderful knife!
This knife has been a delight in every way. First, it's the sharpest factory edge I've ever experienced, and right there just tells me so much about the attention to manufacturing details that they put in to these knives. It's incredibly flippy, the knife pops open on really smooth bearings. The shape of the handle and the quality of the scales are extremely pleasant to the hand. The aesthetics of the shape of the handle and blade are beautiful. I feel like I got a gigantic bargain by only paying $50 dollars for this knife.
Be ready for shipping to take up to a month if you're in the USA. But it's worth the wait.
MY EDC
I live in a 3 inch limited area and after testing more than a few knives I am so glad I found this knife. The action is wonderful and the blade IMO is beautiful. I love the carbon fiber, actually I can't think of anything that I don't like in this knife.