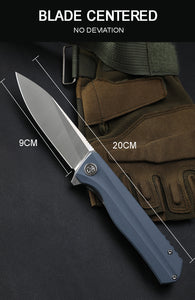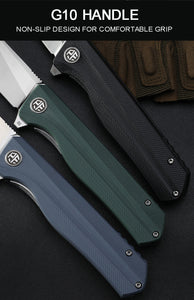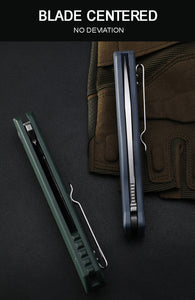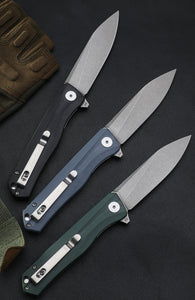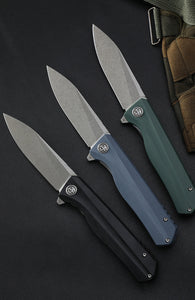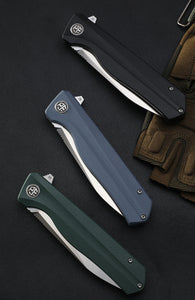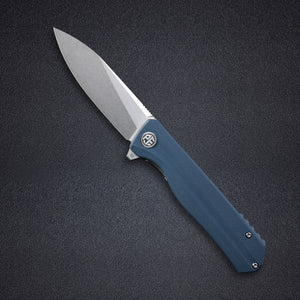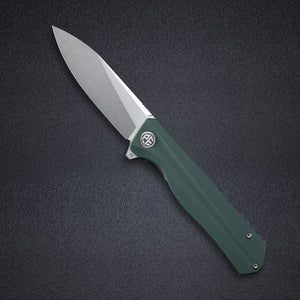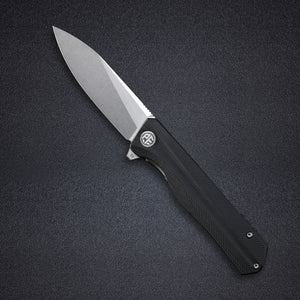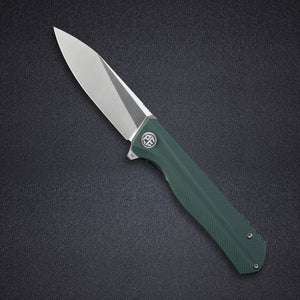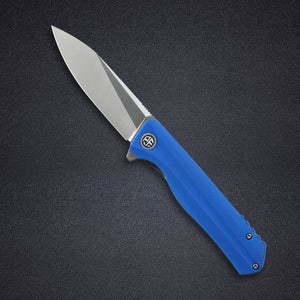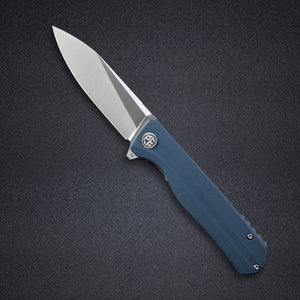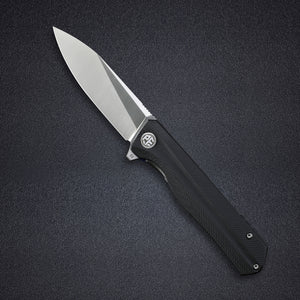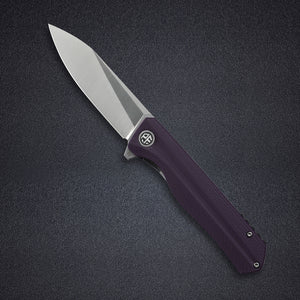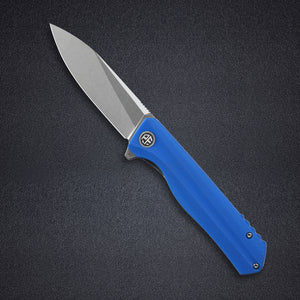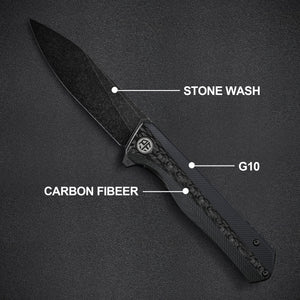 Petrified Fish 818
Petrified Fish puts out some of the best budget knives on the market, that is a fact! All knives are on bearings and the fit and finish is excellent. The 818 is a perfect EDC choice. It is light, thin and quickly deployed. This resembles a gentlemen's knife and it is pointy and nimble The price is excellent!!! Other companies would charge double or triple! The D2 steel is a good heat treated D2. I keep grabbing My 818 it rides good in pocket and I don't feel bad actually using it at work ($$).
I have had the carbon fiber version for 6 months and I just ordered 2 more (blue/satin and black/stone wash g10). Get This knife!
you will not regret it and it will quickly become one of your favorites daily pocket knives. 🐟
Top notch in every way!
I just received mine today and could not be more impressed! The action is so butter smooth it begs to be flipped! The ergos are spot on. The blade shape and finish are fabulous... In fact, I've been playing with this beauty for a couple hours now and have yet to find even the slightest imperfection!!.... My first PF but definitely will not be my last!!... I think I just found a new favorite knife maker!!... Thanks guys!!
Excellent product
This folder is lightweight, sharp, well made and excellent for a number of outdoor activities like hiking, camping, juntinho and fishing.
The finíssima on the blade is stunning and it already comes pretty sharp from the package.
Нож понравился, за свои деньги очень не плох ✌️
Pleasantly supprised
Today my knife arrived (3 weeks after ordering it). The parcel was very well packaged. The knife comes in a very nice box. It gives you the feeling of opening a gift instead of just opening a parcel. Apart from the knife, you also get a nice cloth to clean it. The knife feels very well build and the weight and size are perfect for me. I was amazed how easy it opened and closed. The lock is of high quality as well. I don't think it will accidentally open or close. I only used it a few times, but it seems very sharp out-of-the-box as well. I ordered the orange one, so I could easily find it if I drop it in the grass. It looks better than I was hoping for. If I would ever loose it, I think I would order another one the same day.